About Us
Our John G Hogg Funeral Directors in Hendon is situated on Mainsforth Terrace West. If you are visiting us, or our chapel of rest, there is free parking available.
We can help to plan religious and non-religious funeral services and serve many different faiths. Based in the heart of the community, our service starts well before we conduct the funeral of your loved one. We spend dedicated time getting to know each family and their wishes for the funeral of their loved one. Our private chapels of rest are uniquely designed for all denominations and are comforting and peaceful.
We have received several awards for our funeral services including 'Funeral Planner of the Year' for our dedication and commitment to the local community.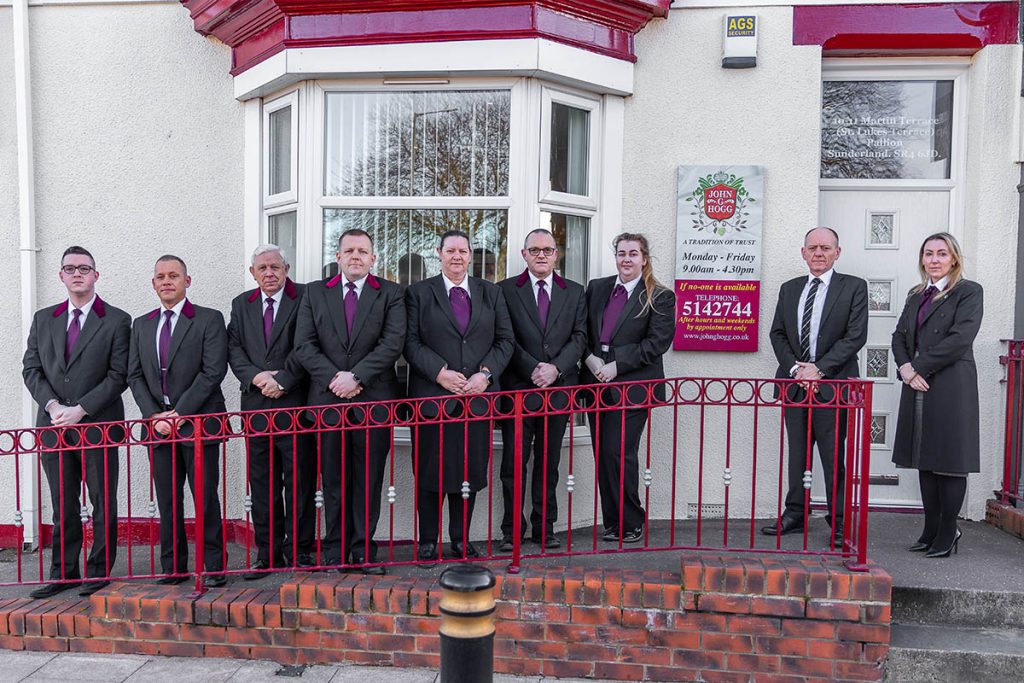 Our experienced and caring team will advise and support you at every stage of the funeral planning process, with a wide range of options and transparent pricing. 
Our Hendon funeral home is open from Monday to Friday 10:00am to 2:00pm. Funeral home opening times may vary over bank holidays, but we are always available on the telephone 24 hours a day, every day of the week.
If you would like support and advice from John G Hogg Funeral Directors in Hendon please don't hesitate to come and see, contact us on 0191 514 7012, email johnghogg.hendon@funeralpartners.co.uk or we can arrange a home visit.
Get a quote
Hendon
Opening hours
Monday - Friday: 10:00am - 2:00pm
Branch opening hours may vary over bank holidays but we are available via telephone 24hrs a day
Contact us
Local contacts
Crematoria:
Cemeteries:
Local Businesses:
Grangetown Florists
19 Stockton Terrace
Grangetown,
Sunderland,
Tyne and Wear
SR2 9RN
Choose a prepaid funeral plan
We'll help you plan ahead to take the pressure off your family
See plans
Latest News
We take great pride on supporting the local community. We regularly organise and participate in events and fundraising activities.
View our news
Funeral Notice, Donations and Tribute Service
View funeral notices and tributes to your loved one and leave a donation in their memory
View funeral notices