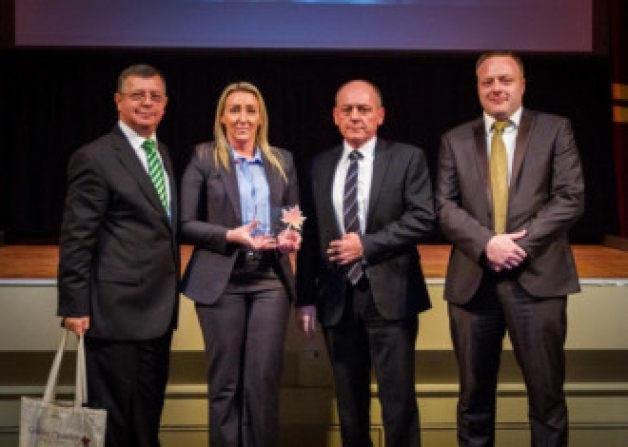 A FUNERAL director has been hailed for the help it gives family as they say their final goodbyes.
John G Hogg Family Funeral Directors has been voted Funeral Planner of the Year for the North East England region in the annual awards.
The Sunderland firm was named the best medium-sized firm in the prestigious awards, which were open to Golden Charter's network of more than 3,000 independent funeral directors and run by the funeral plan provider.
The team at the firm, which has bases in Hendon, Farringdon and Pallion, won the award in recognition of its dedication and commitment in providing an outstanding service to the community.
John Hogg and Claire Ward received the award on behalf of the company from Ronnie Wayte, chief executive of Golden Charter.
In addition to the contemporary award and framed certificate, the Woodland Trust has dedicated 10 trees in the company's name at Low Burnhall in Durham in recognition of its achievement.
John said: "The award recognises the hard work, dedication and professionalism of all my colleagues."
Mr Wayte added: "This is the 21st year of these awards, and each year it becomes more difficult to choose a winner. Through these awards Golden Charter celebrates personal excellence and professional commitment in one of the most difficult and challenging areas of serving the public. The team at John G Hogg Family Funeral Directors has set a very high standard and we are delighted to recognise this achievement."
Customers buying pre-paid funeral plans are protected against inflation and directors say customers benefit from peace of mind knowing their family will be able to pay for a funeral.
Article courtesy of Sunderland Echo read it here.